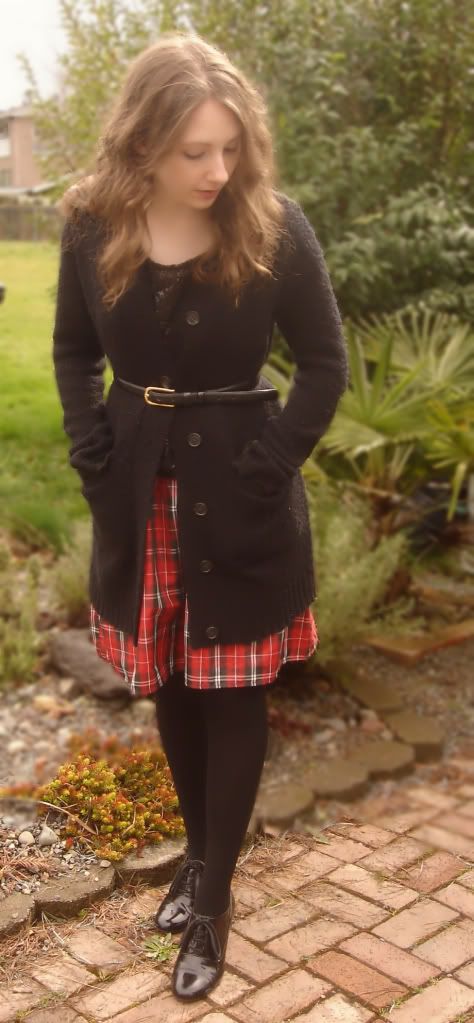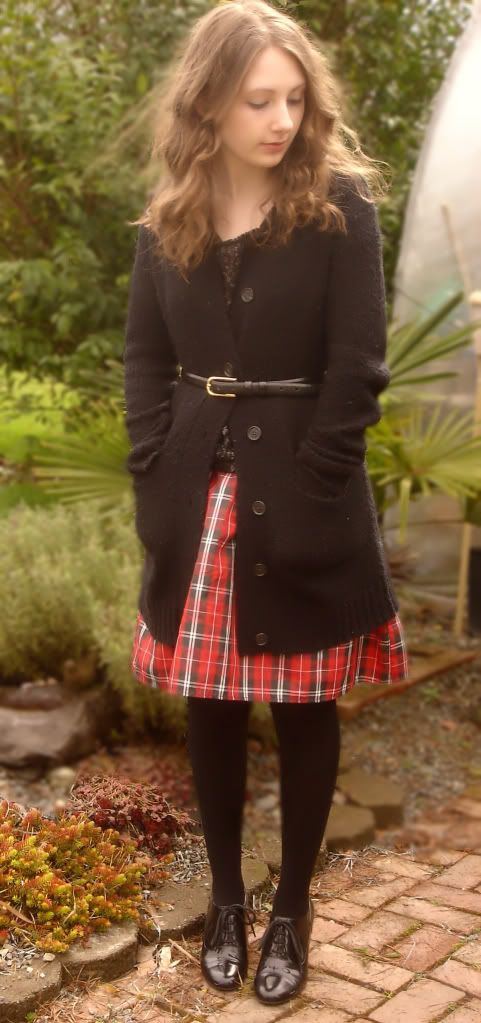 Outfit Details:


Sequin top: Thrifted
Sweater: Kohls
Skirt: Ross
Belt: Thrifted
Tights: Fred Meyer
Shoes: Thrifted


Plaids and tartans always put me in mind of Scotland, of bagpipes, greenery, and Brigadoon (one of my favorite movies). I love how they can be subtle or bright, and classy or casual (I do love my plaid button-downs!), preppy or edgy--whatever floats your boat! And of course, I wear them every chance I get! Today was cold, and I love having an excuse to layer up, so I belted on this cozy sweater and stuffed my hands in my pockets. It kept me cozy and warm through church and then picture-taking.
Today I realized that I have only one week left of school, a very exciting fact indeed! Especially since I have all this pent-up sewing inspiration...I really hope it hurries up and finishes! And then I also realized that there are only two more Sundays before Easter, one of the two best holidays of the year. Those two thoughts were enough to make my day; that and finishing homework early!

What makes your day today?