Hello everyone,

I hope you all have had a wonderful week! Mine has been busy, but I'm looking forward to relaxing over the weekend, and writing my next short story assignment (I'm still working out the plot, though! It's easy to say a person changes his or her mind, but the WHY is the hard part!).

I miss the snow so much! It's a bit scary to be driving in, especially if you live on a hill (like I do!), but it just fills me with happiness to look at it. Pictures truly do not do justice to the real thing. It's so white and clean, and makes the world seem brighter and more beautiful. And now, spring is peeking its head out from around the corner, and winter's on its way. The tulips are growing, and soon the trees will be in bloom, and we'll have the beauty of new life that spring brings with her. I suppose I'll be happy to see it come, though sad to see winter go!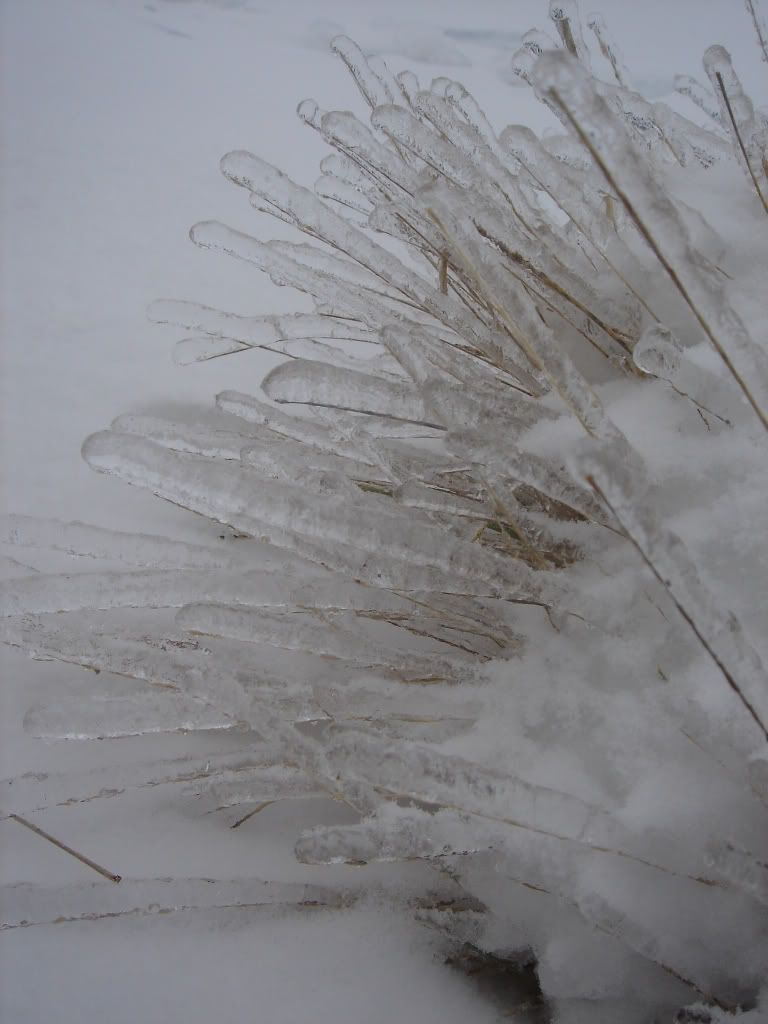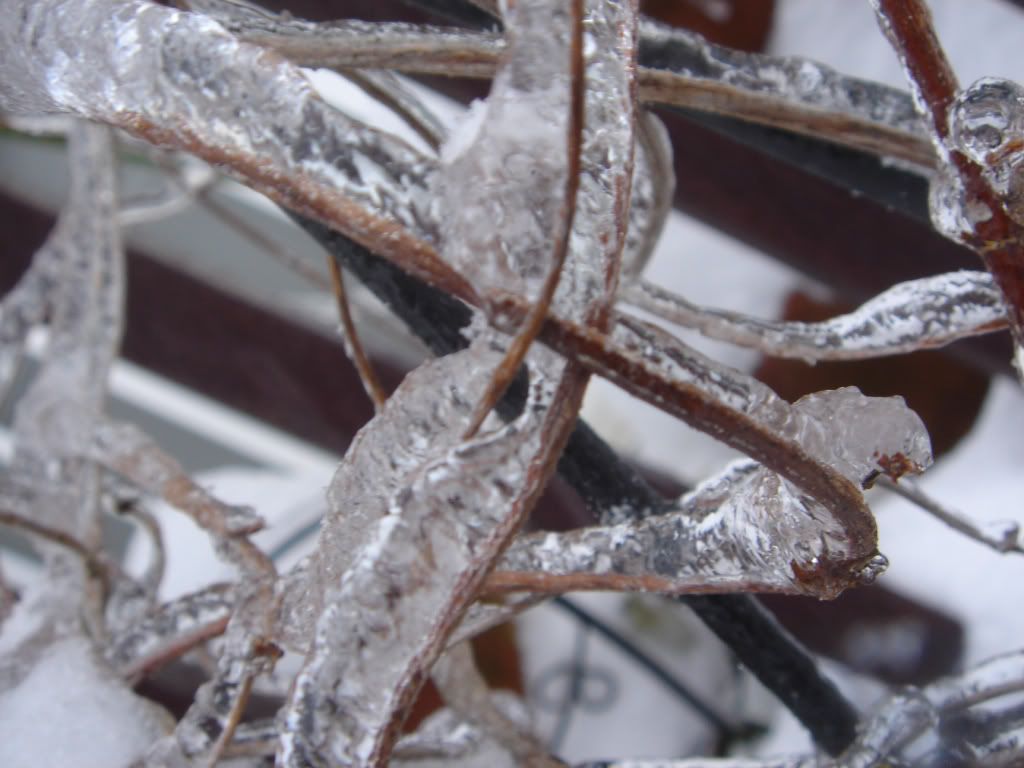 A whole new level of loveliness was added after the ice storm...dangerous, and bitterly cold, but a true marvel. I had never seen anything like it! Everything was coated in a clear layer of ice.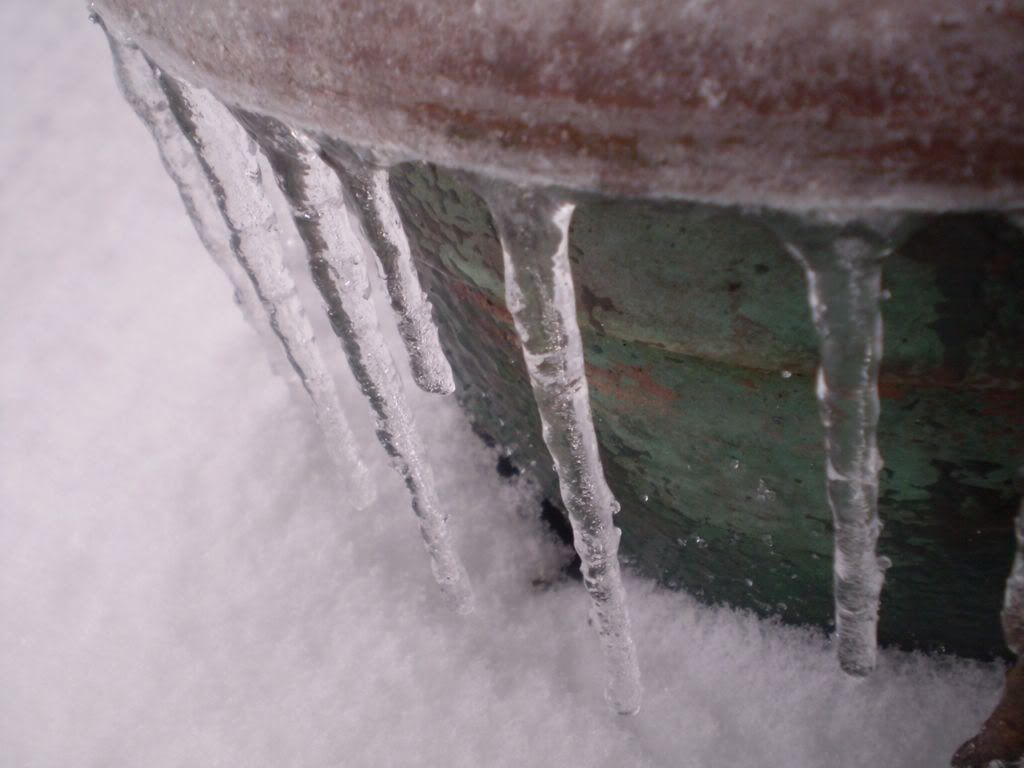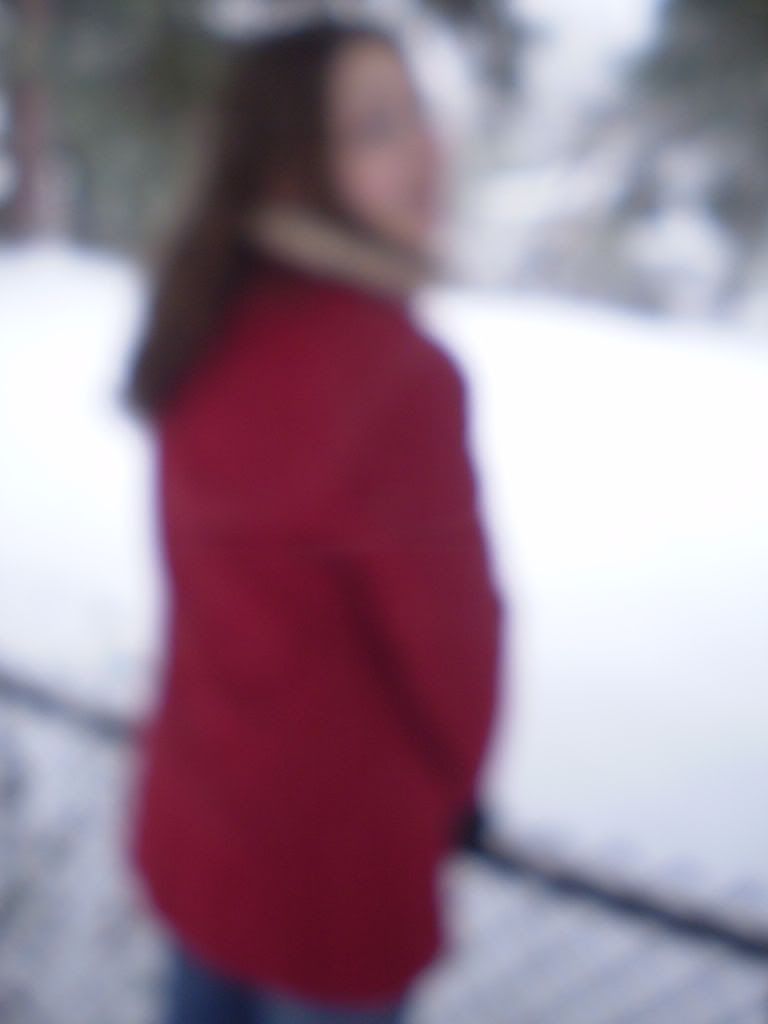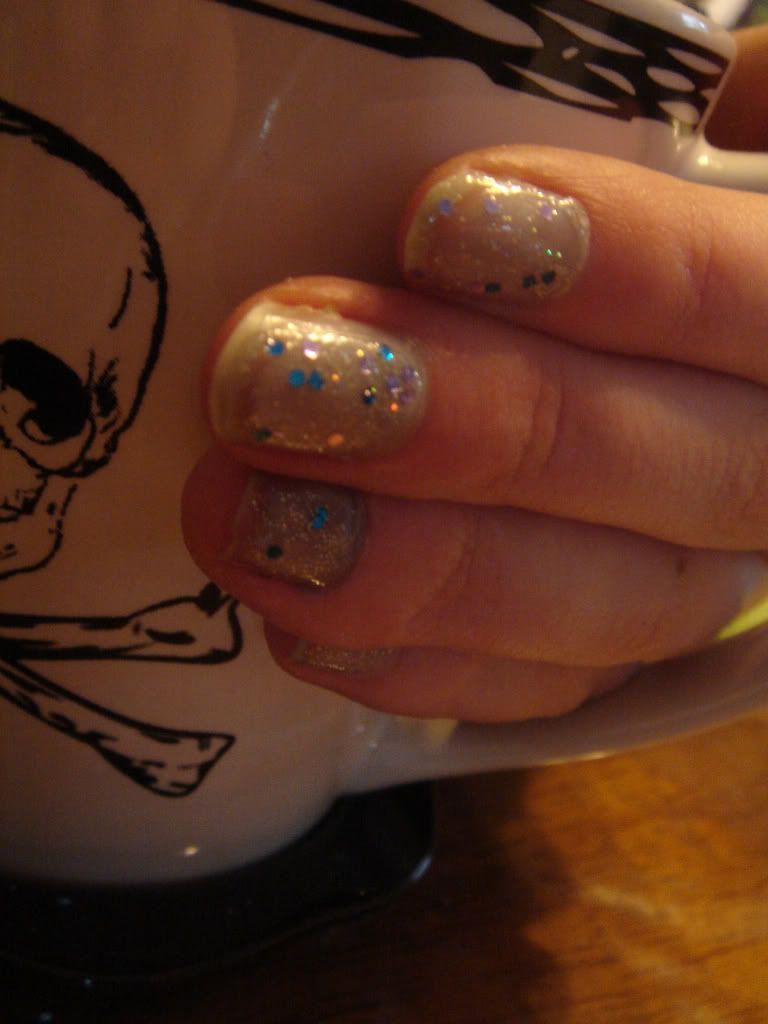 A cup of cocoa is the perfect way to warm up after coming inside half-frozen!