Hi everyone,
How's your week going? I'm spending mine getting back into shape, haha. I didn't exercise at all during November, so I definitely need it!
Now, here are some of my favorite drawings of the month, for days 17-20. So many fun challenges! I hope you all enjoy looking through them!
Day 17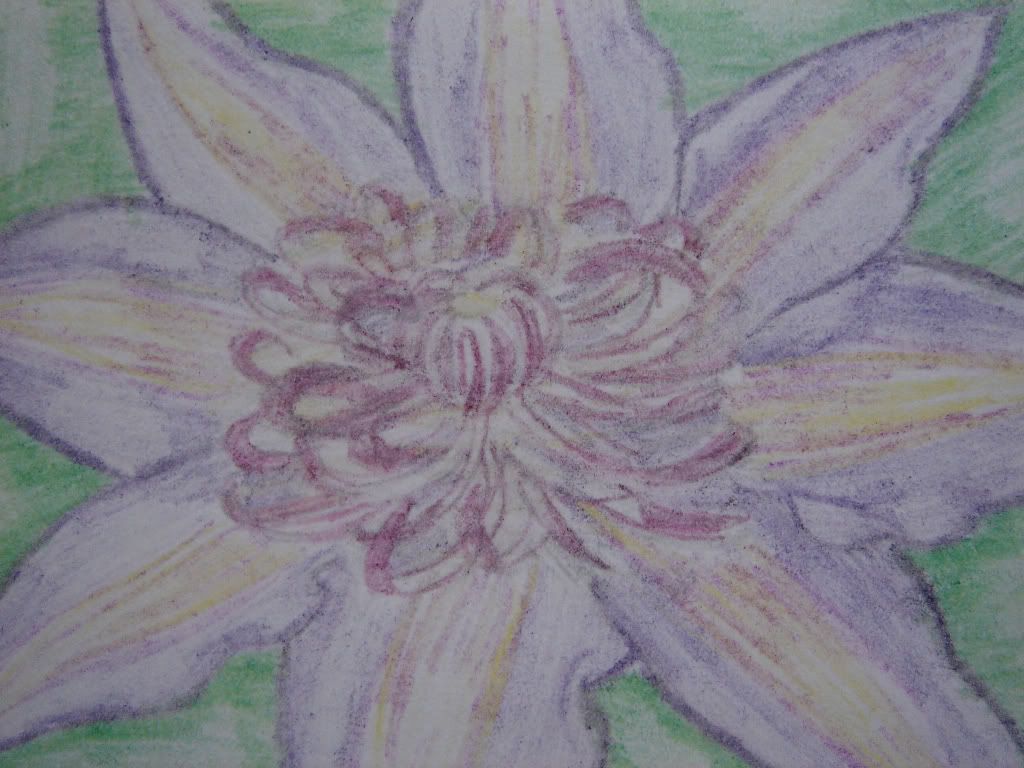 For day 17, I had to draw my favorite plant. Call me crazy, but when I was little, I did not like plants. The only flower I liked was the dandelion, and everything else was just ugly. Now, however, I have discovered the beauty of plants, especially flowers; roses, lilies, and my personal favorite, the clematis. It has such a cool flower, and it can come in many different colors and varieties!
Day 18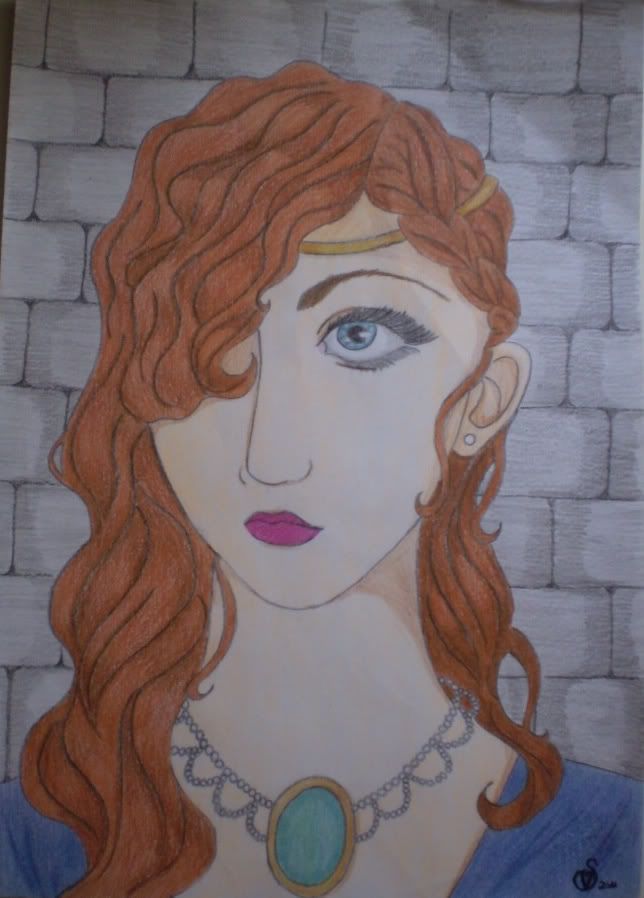 Day 18 was just a doodle.(: I love doodling! Remember my flapper doodle? That started with an eye and branched out into a full drawing, just like this one. I really love the renaissance feel it has, even if it isn't my best drawing.
Day 19
Here's something new, the subject for today's challenge! It's not a drawing, but it is art, and it's definitely different! This little deer was inspired by this one
here
; I copied the overall shape, only I changed the color and a few other small things to make it the way I wanted it.
Day 20
Day 20's drawing, for the challenge of something orange, may be one of my favorites of the entire challenge. I spent hours on it (at least four or five), mainly coloring her hair. But it was definitely worth it. When I was little I either wanted to have black hair (this was after reading about Diana in Anne of Green Gables) or red hair (also because of Anne of Green Gables, and because I just loved orange), and those are colors that I love using when I am coloring in hair. I'm starting to get frustrated with my skin-tone pencil, though....it looks really patchy in the wrong lighting, even though I'm sure I've covered everything! Time to look for a new one...
That's all for today! I hope you all have a lovely day!