Hi everyone,
How has your day been going? I've been working on cleaning and studying for most of the day -- fun, fun!
Today's challenge was polka dots! I must say, I like polka dots, but I don't own many pieces of clothing with them, and all of them are very summery. I tried to make them a little more fall-ish, but that didn't turn out so well, haha. So I settled on my polka dot tights! I actually am very happy with how they look with this outfit.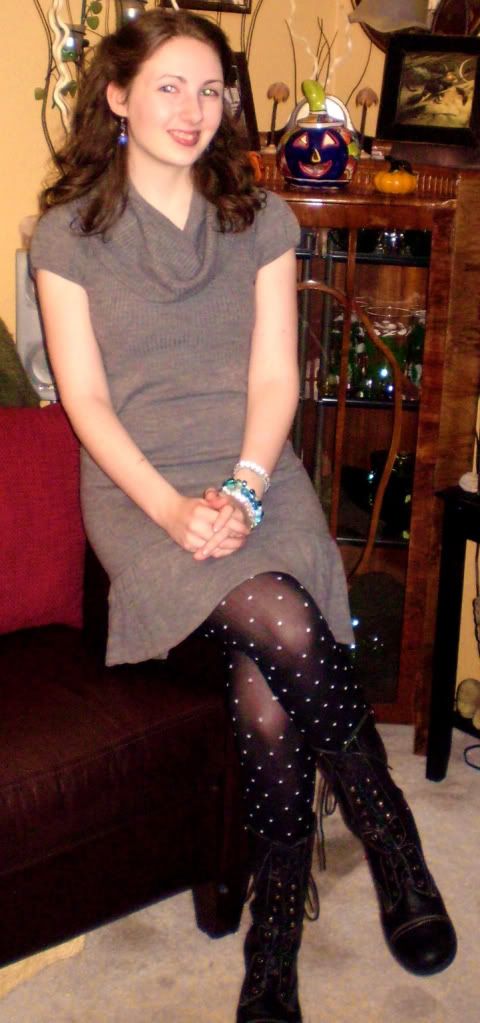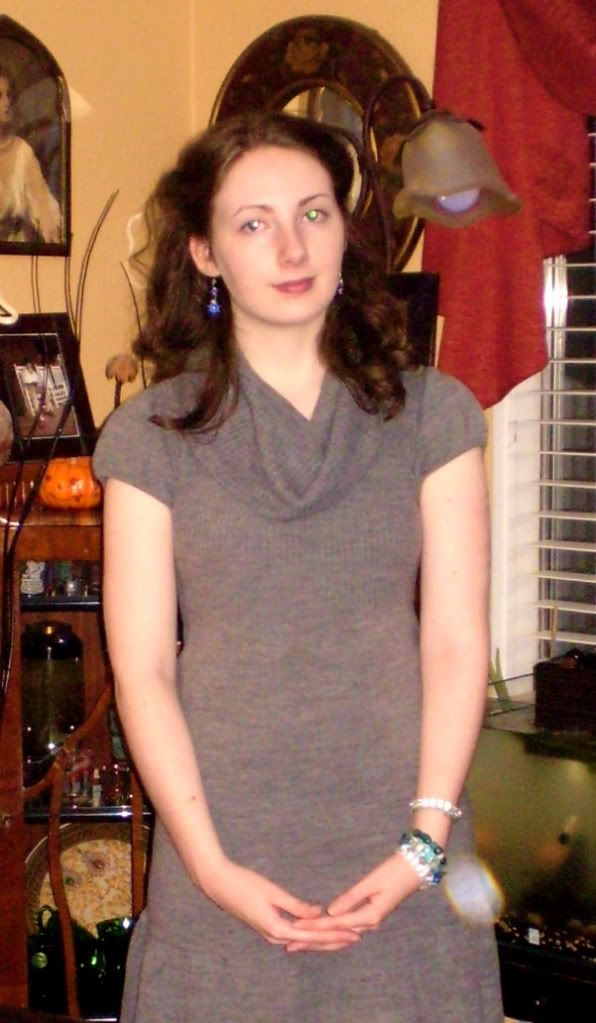 Outfit Details:

Sweater Dress: Macy's, Tights: Claire's, Earrings: Claire's Bracelets: Made by my sister and me, Boots: Target
Have a lovely day!