Hi everyone,
I hope you all are having a lovely day! It looks like it's going to be nice here, so I've got my fingers crossed that it'll be sunny.(:
Anyway, here's my outfit for day 2 of the Fall Fashion Challenge!
Today's challenge was to combine two colors that don't usually go together...so I did black and brown, my ultimate taboo! For all my life, my mother has taught me to never mix the two colors. BUT -- there are some cases (some) where it looks ok! Like this outfit, where I think it turned out pretty cute...a light brown hat with black (I was scared to do anything further! Baby steps!).
What do you think? It kinda reminds me of the 1920s with the hat! So, of course, I had to to a vintage-inspired shot!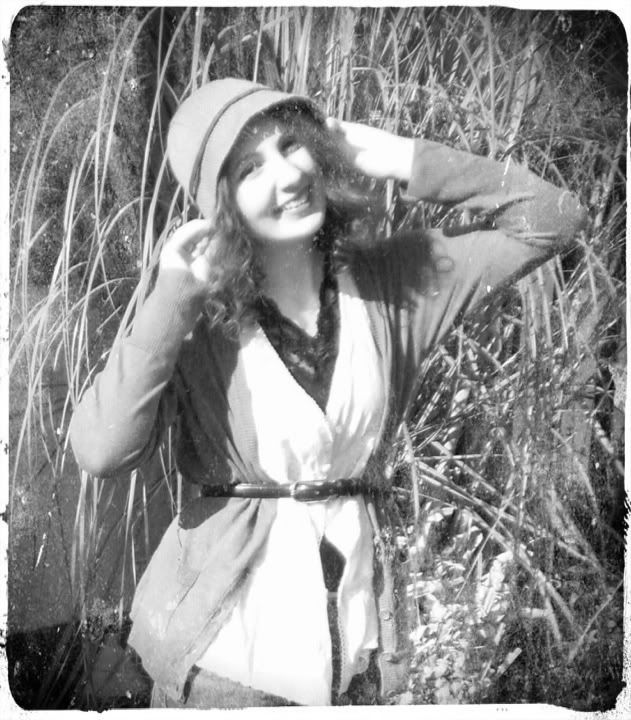 Outfit Details:
Brown Hat: Thrifted, Black Lacy Tank Top: Gifted, Vest: JC Penny's, Cardigan: Thrifted, Belt: Thrifted, Lace-up Boots: Target

I hope you're having a lovely day!