Hi everyone,
How has your day been? I find that I've been utterly hopeless with trying to get things done, hahaha. But I'm working on it! I'm all caught up on my drawings now (thank goodness), and I've hit 28,000 words on my NaNo novel (I'm aiming to have written at least 75K by the end of the month). And, on a very positive note, my cold has cleared up just in time for choir practice tonight (I can
almost
sing).
I meant to post about these yesterday, but by the time I got around to try and take photos, the lighting was absolutely horrid. So I took them today instead!
Day Six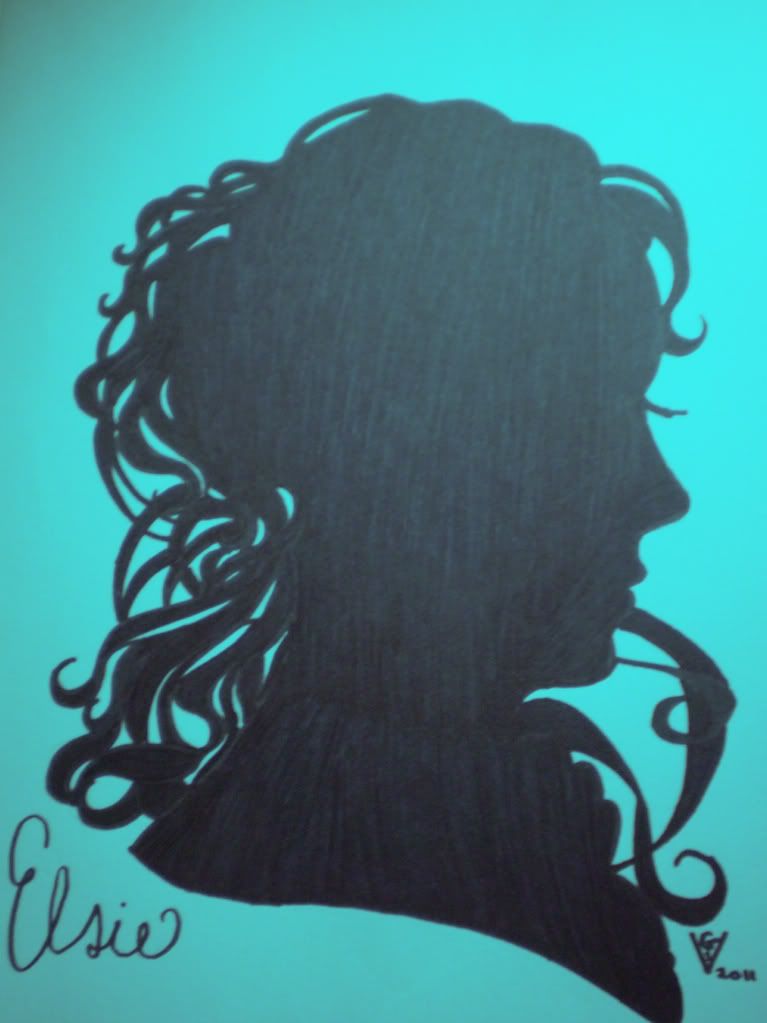 Day six's challenge was to draw a favorite book character, one that they haven't made a movie of. This was an incredibly difficult choice for me, since I love reading, and thus have many favorite characters, and also because many of the books I love most have been made into movies. I settled on Elsie Dinsmore, the heroine of Martha Finley's classic series (the originals, not the adaptations)...my grandmother got me started reading these when I was little, and I devoured them. Elsie, though she can be a bit of a naive, too-perfect character sometimes, stands for the way every Christian girl and woman should act. And, since Elsie's story takes place in the Victorian era, I decided to make a silhouette (read: I was lazy and wanted something quick). I rather like how it turned out, though!
Day Seven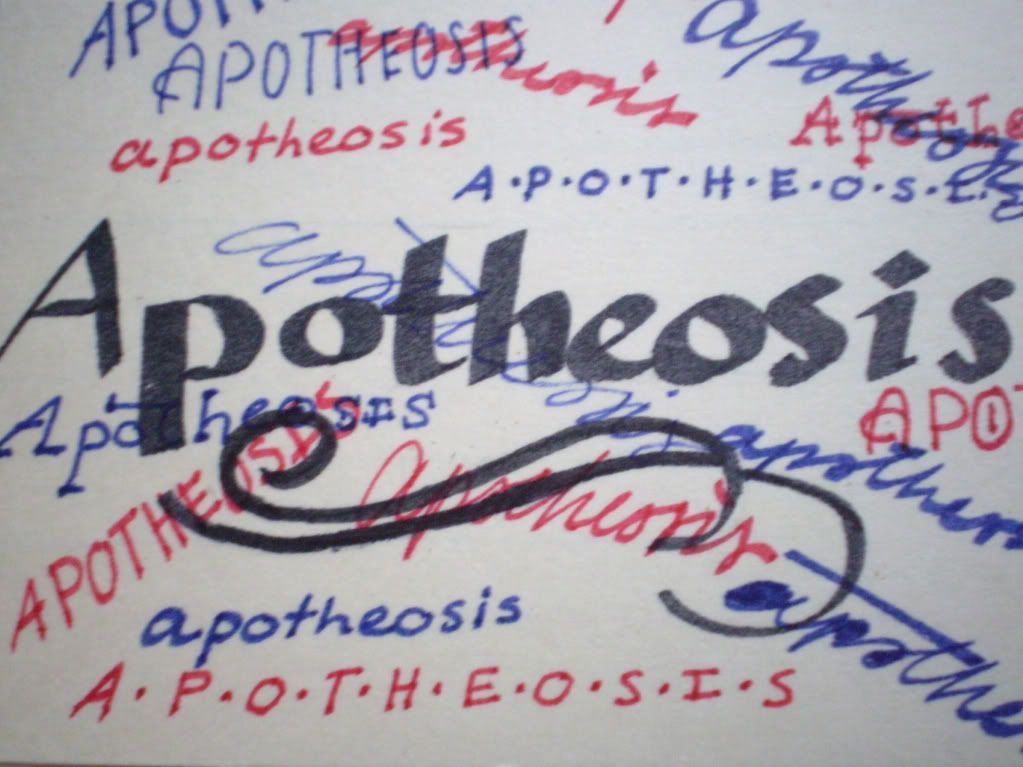 For day seven, the challenge was to draw a favorite word. That one was hard, since I have so many (like defenestrate or perspicacious), but I finally chose this one:



Apotheosis

.
-noun, pl.-ses
1 the elevation or exaltation of a person to the rank of a god.

2 the ideal example; epitome; quintessence: This poem is the apotheosis of lyric expression.
(definition care of dictionary.com)

Day Eight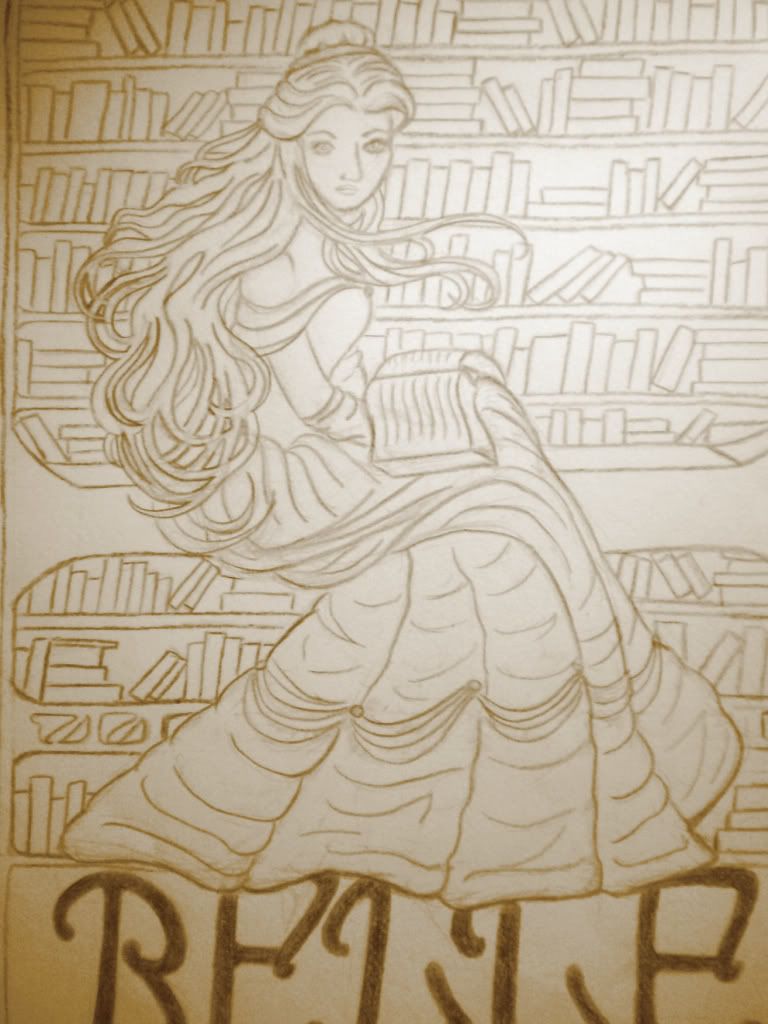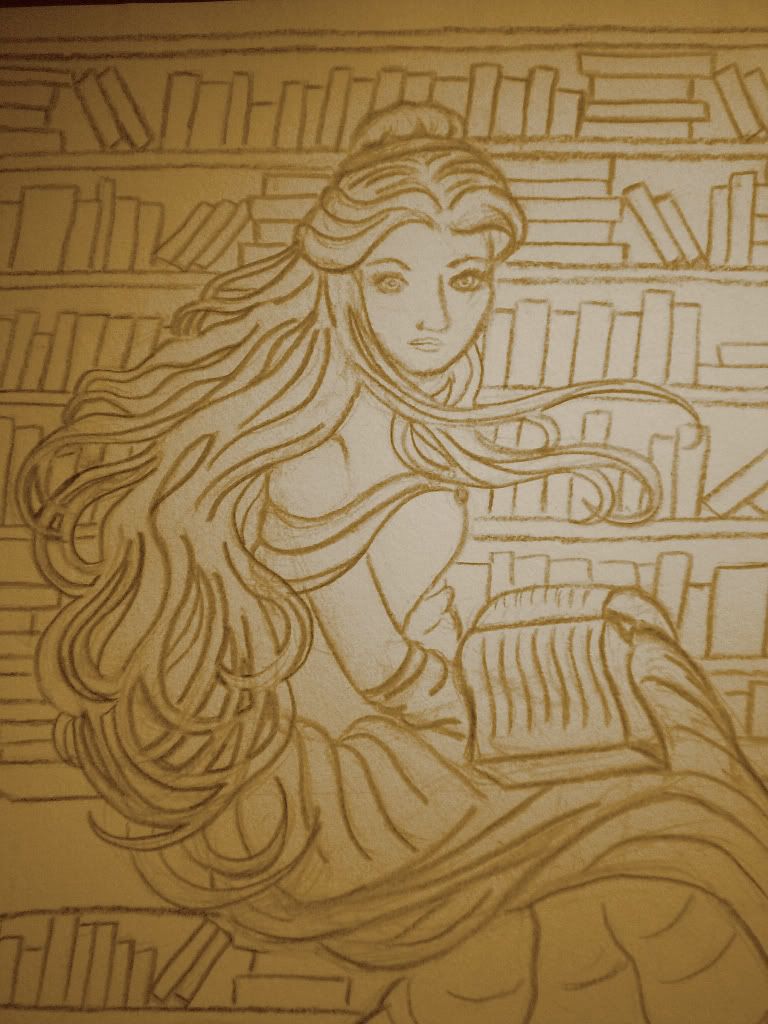 Finally, day eight's challenge was to draw a favorite animated character. I adore animated movies, especially from Disney and Studio Ghibli, but it didn't take me long to decide that I wanted to draw Belle from
Beauty and the Beast
.(: The style of this is based on the Art Nouveau style of Alphonse Mucha, one of my absolute favorite artists...who often inspires me in my drawing. I am planning on coloring it, too, it's just that I spent a really long time on this drawing, and so I haven't had time to get to it yet! I added the sepia tint to make it look a bit more interesting(;
Have a lovely day!