Hello everyone,
While I was on my vacation, we visited a state park with a trail of ten waterfalls, collectively called
Silver Falls
. It's a lovely place, and full of gorgeous scenery. It's also full of lots and lots of uphill hikes, which aren't exactly thrilling for an out-of-shape person such as myself. We hiked for four hours, the longest I have probably ever walked in my life, and by the time it was over, I was ready to collapse. Still, the waterfalls were absolutely magical. Looking at them almost made me forget the aches in my legs and feet. The next day, we did a very short hike up to
Multnomah Falls
, which was probably my favorite...600 feet tall and with two tiers...it's really gorgeous. And standing on the viewpoints, you can feel the cooling spray of the water as it crashes down. One thing I learned is that waterfalls are really, really loud. It's a literal roaring, and it completely fills your ears you can't hear much else. They're incredibly powerful, beautiful, and...they can also be deadly.
At Silver Falls, we were able to actually walk behind some of the waterfalls, which was probably the most amazing part of it all. One had a whole cave behind it, another wider one provided a curtain that provided an impressionistic look at the forests.
Here are photos of some of the waterfalls that we saw. All of the pictures, except the last one, were taken by me.(: The last one was taken by my aunt at Multnomah Falls.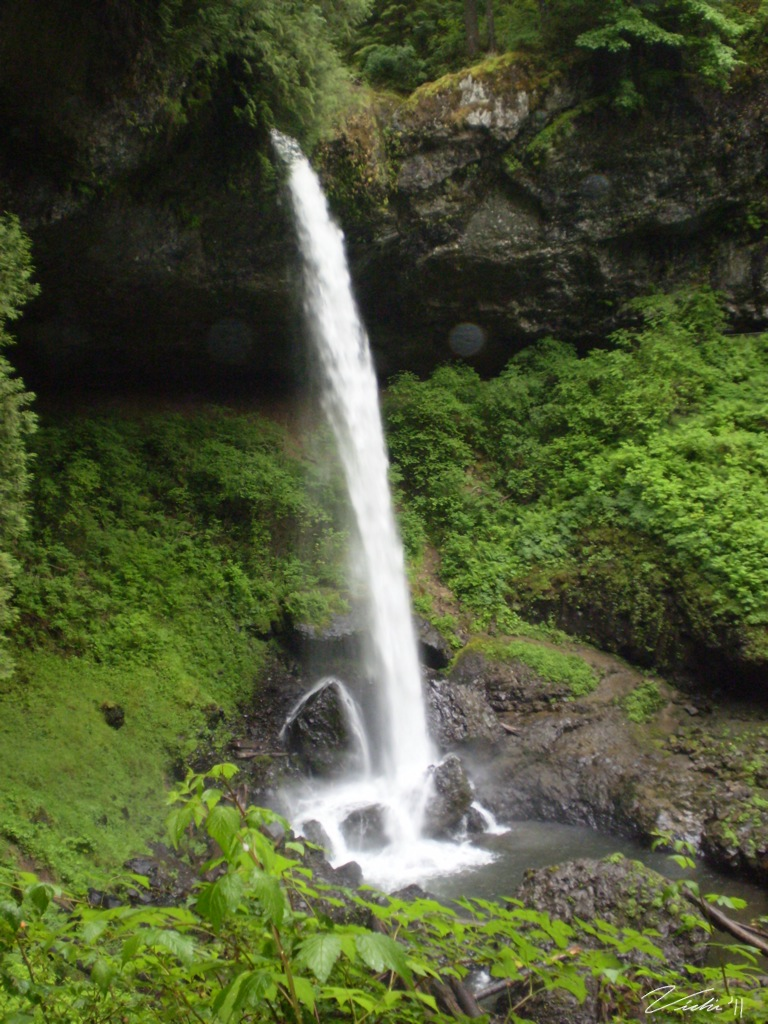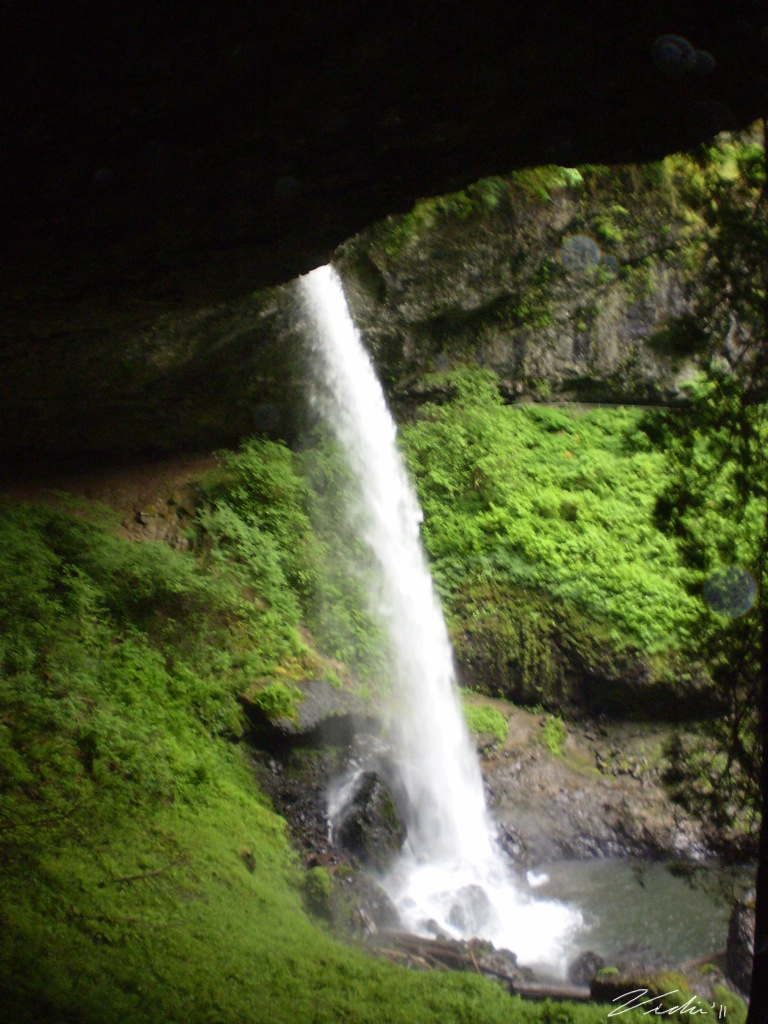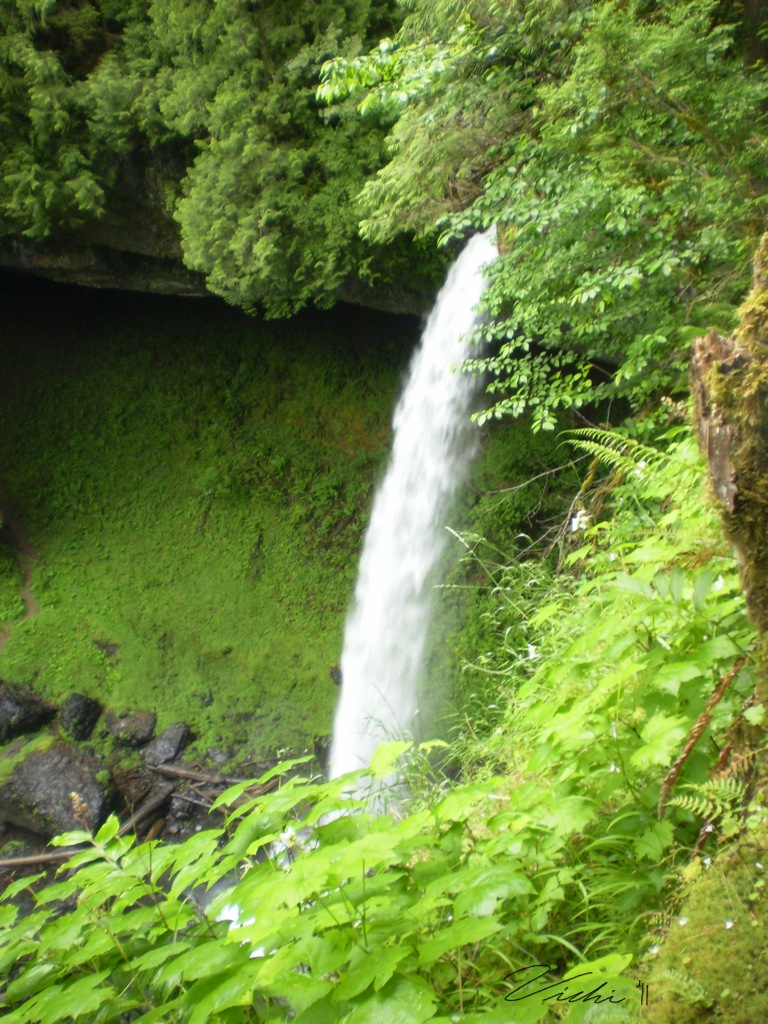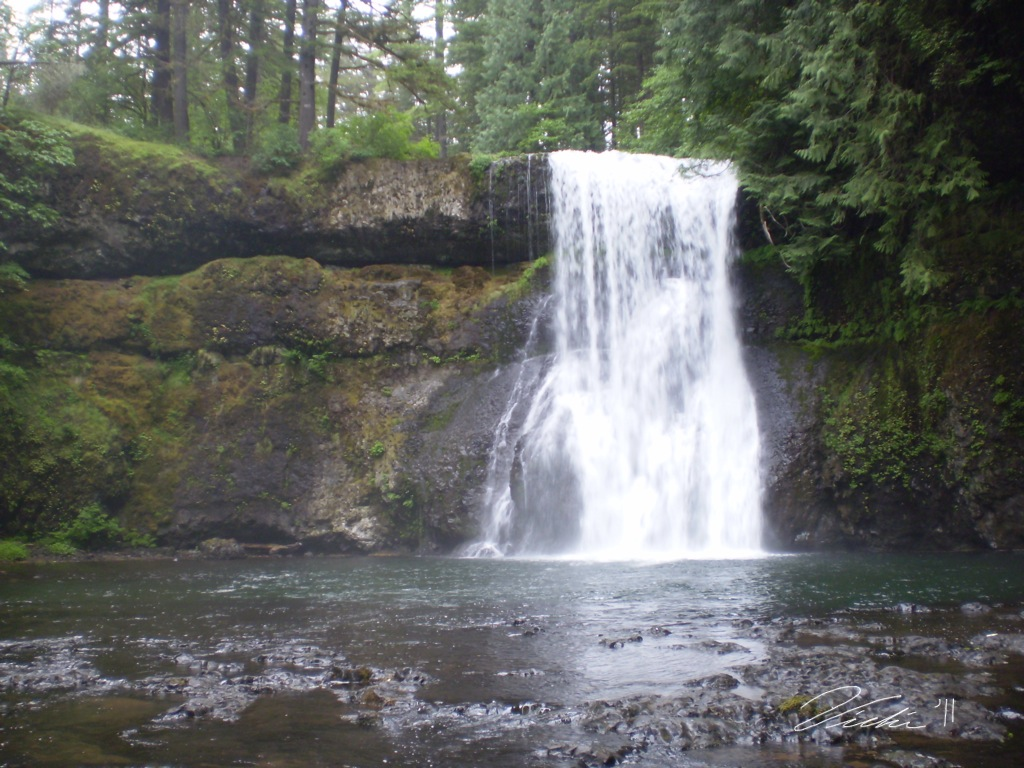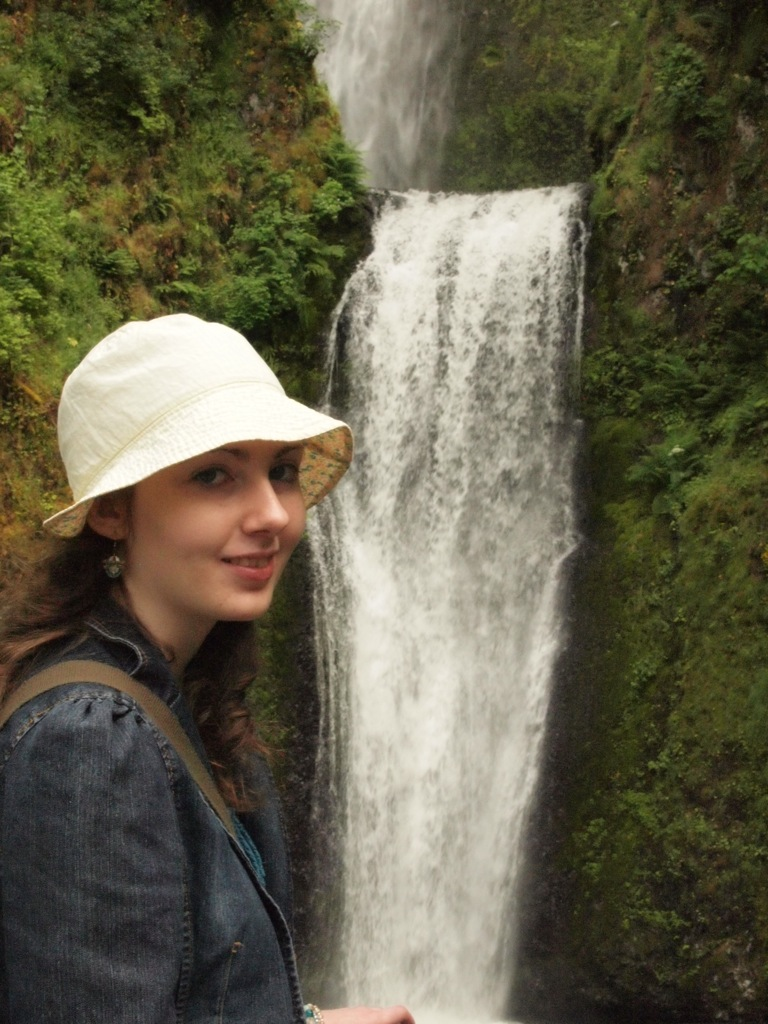 Aren't they pretty?? I'd love to go back someday and see the waterfalls that we missed.
Have a lovely day!
~Vicki