After Easter and all the baskets and egg hunts, I was left with a handful of plastic eggs. I knew I wanted to do something with them, but I wasn't sure what. Then I remembered what my friend
Khadija
had done to recycle her eggs -
So I took my telephone book pages and mod podge, covered the eggs, then added some lace and fancy silver and gold string. This is how they turned out: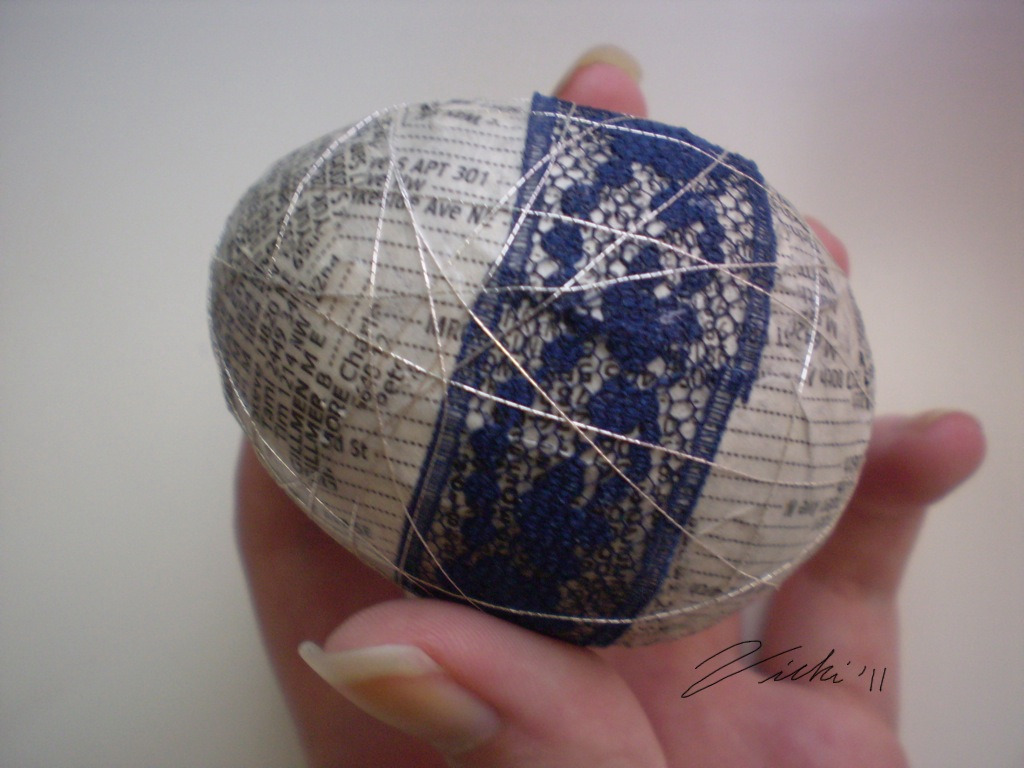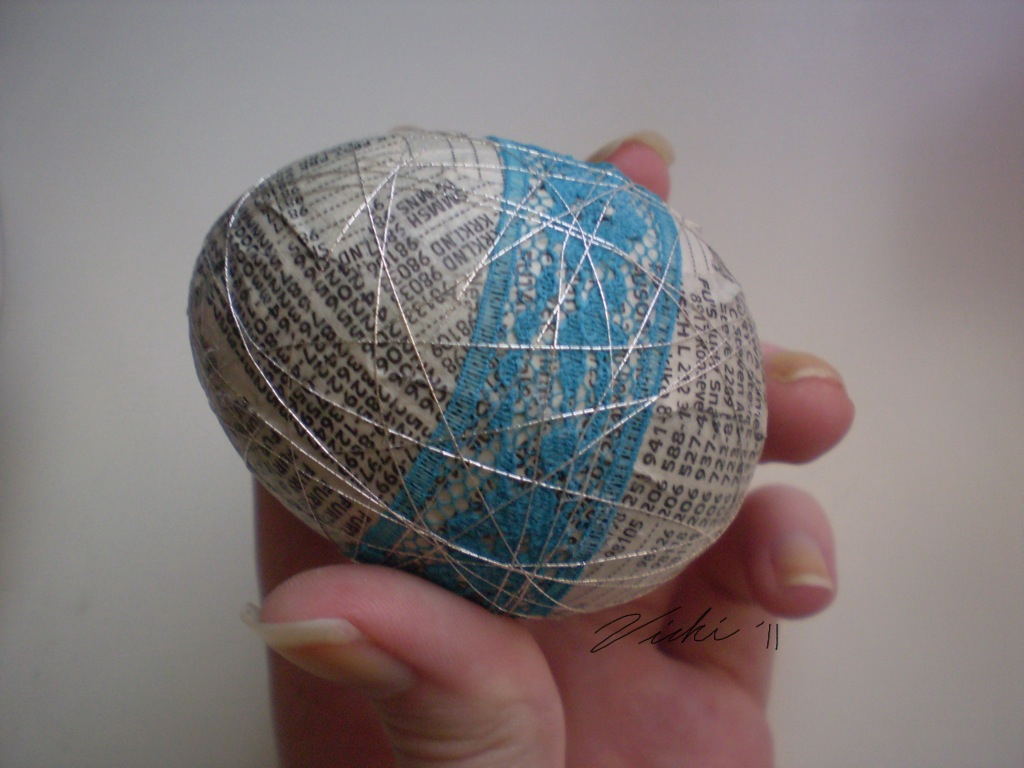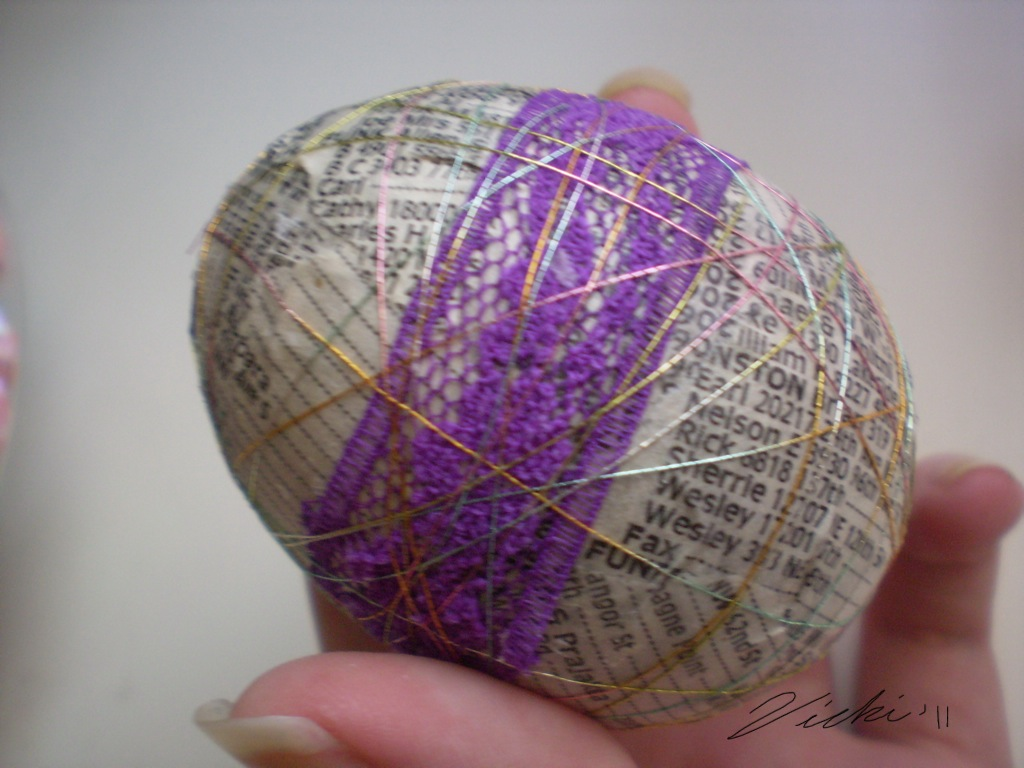 I added them to a pretty glass bowl, along with some origami stars, and it was perfect!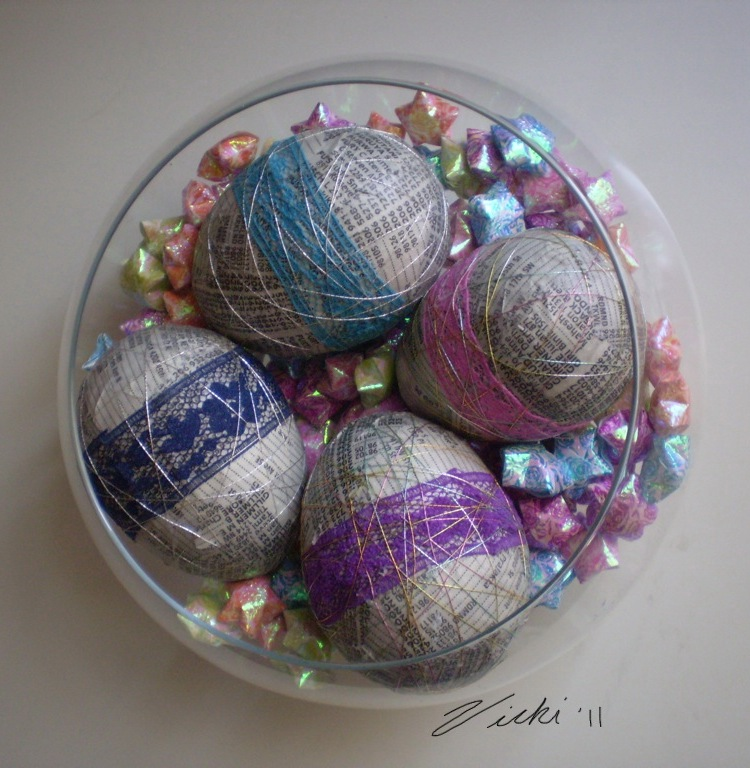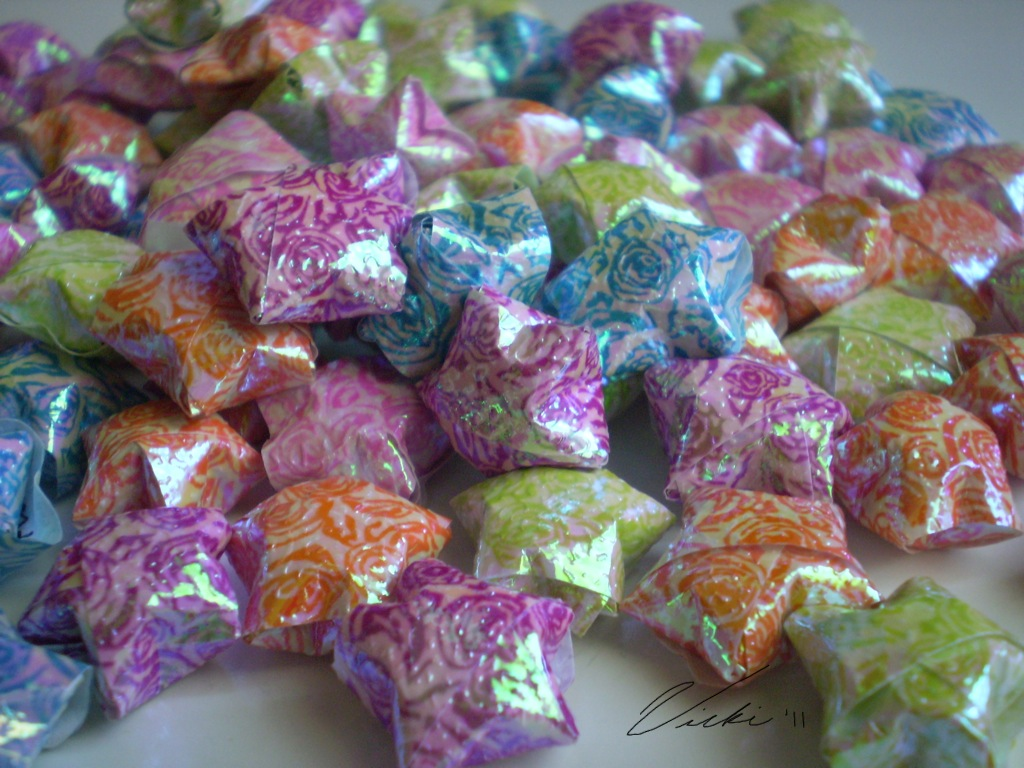 Pretty, huh? And so simple, too!(:
Have a lovely day~!
~Vicki