Hi everyone,
How has your week been?(:
May I just say that mine has been pretty much
fantastic.
I'm in love with life right now and on a definite creative streak.Who know how long it'll last, but I'll take advantage of it while its here!
I'm also pleased to have found out about my A on my government midterm...my teacher wrote on my paper, "You really NEED to go to law school!" Hmmm...I'm working on that!(;
Anyway...I took a couple photos last week of some of my more recent projects (goodness, there are so many of them, I may never be caught up...), and I thought I''d share them with you today. They probably each deserve a special post for themselves, but I only have one picture of each and am too lazy to make two posts, hehe.
So. Remember perler beads? My mother bought a big square for me to use, and of course, I quickly sat down and began working on it (after several hours...arranging those little beads is hard work!). Here's what I came up with:
Cute, huh?
Then, I realized that I haven't been drawing a lot lately, and I actually really miss it. Even just doodling and coloring in a coloring book, haha. I also wanted something kinda fun to fill up an empty space on my wall. So I came up with this: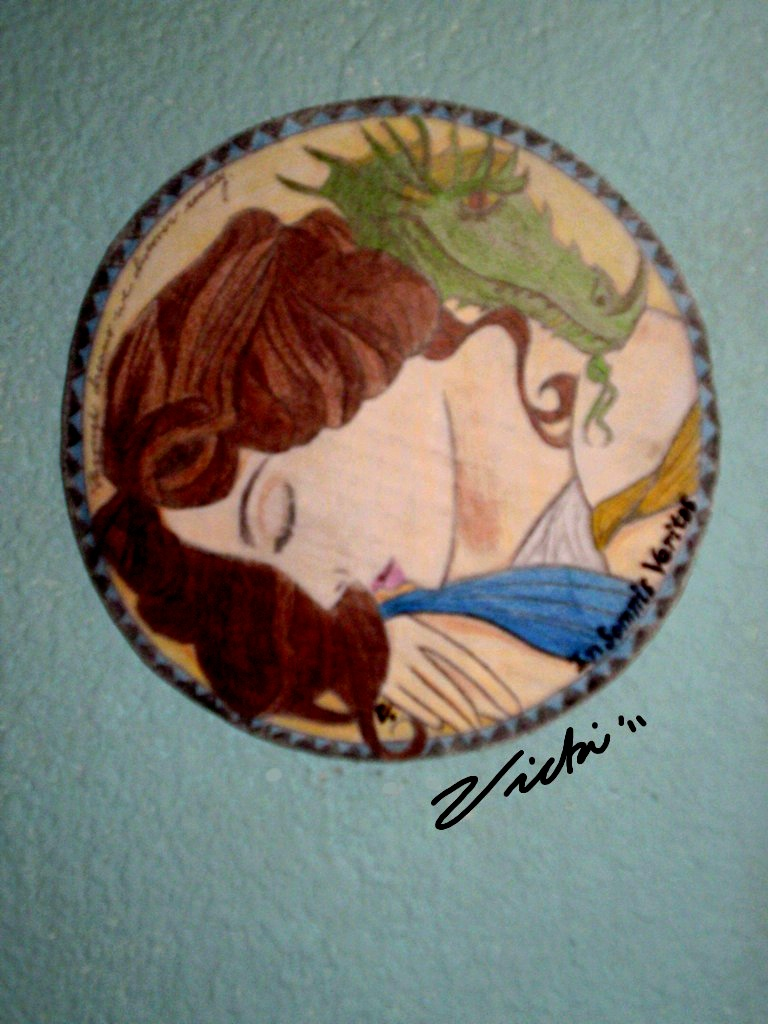 I really love it! I tried to imitate Mucha a bit with his art nouveau style, adding a few of my own elements, like the dragon and the quotes, which read, "In Somnis Veritas," or "in dreams there is truth,' and "through dreams we discover reality."
Well, have a lovely day! The sun is shining here and it's nice and warm, so I'm happy.(:
~Vicki