Hey everyone,
This is one of my favorite new projects - it may become a trademark, right next to my headbands.(: so expect to see more of these!
I had been seeing a bunch of tutorials for cuffs made out of recycled cardboard tubes, and I decided that I
had
to make some, because they were just too cool! And what a great use for something that you would have thrown out otherwise! Honestly, if you look at these, you can't even tell what they're made from - my family didn't, and I've gotten so many compliments on them! I made these two for my sisters, to match their Easter dresses.
This first one I covered with some blue tie-dye fabric on both sides, then I glued lace over the top of that to give it a fancy, feminine look, and then, I added a pretty white rose to the front. Oh - and I can't forget the ties at the back!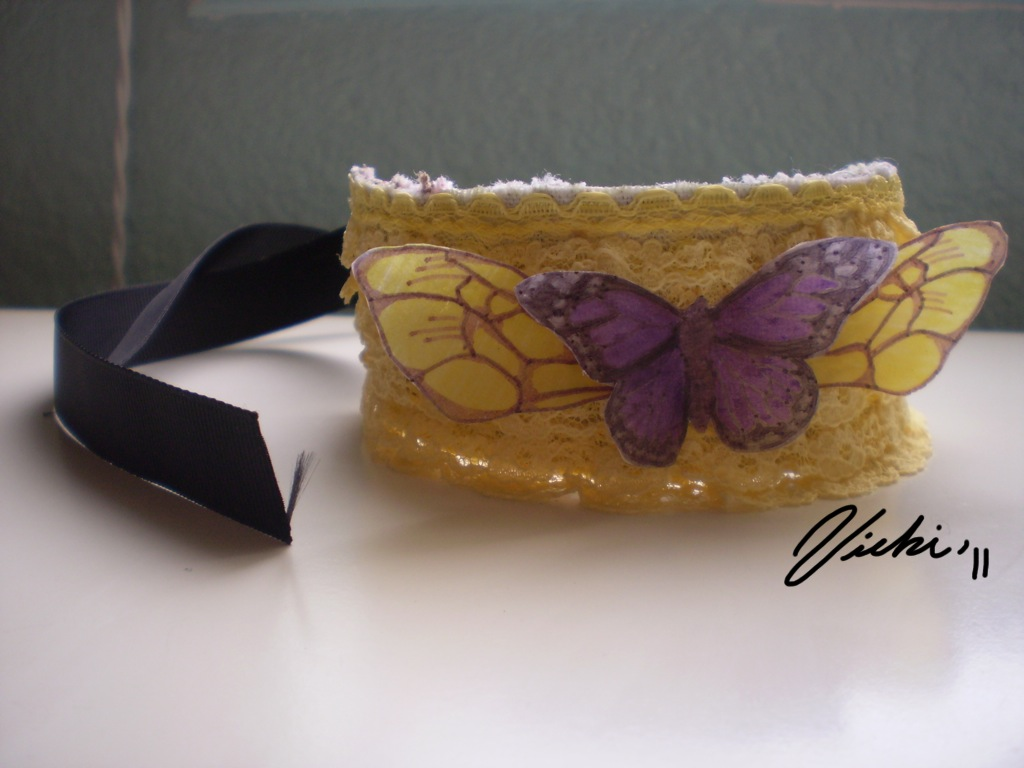 This one took me a long time to make...choosing the designs is always tricky for me - it has to be just perfect! But I love how it turned out! ^^
Here's how it looks on (this is not the best picture - ignore my dragon's claws!):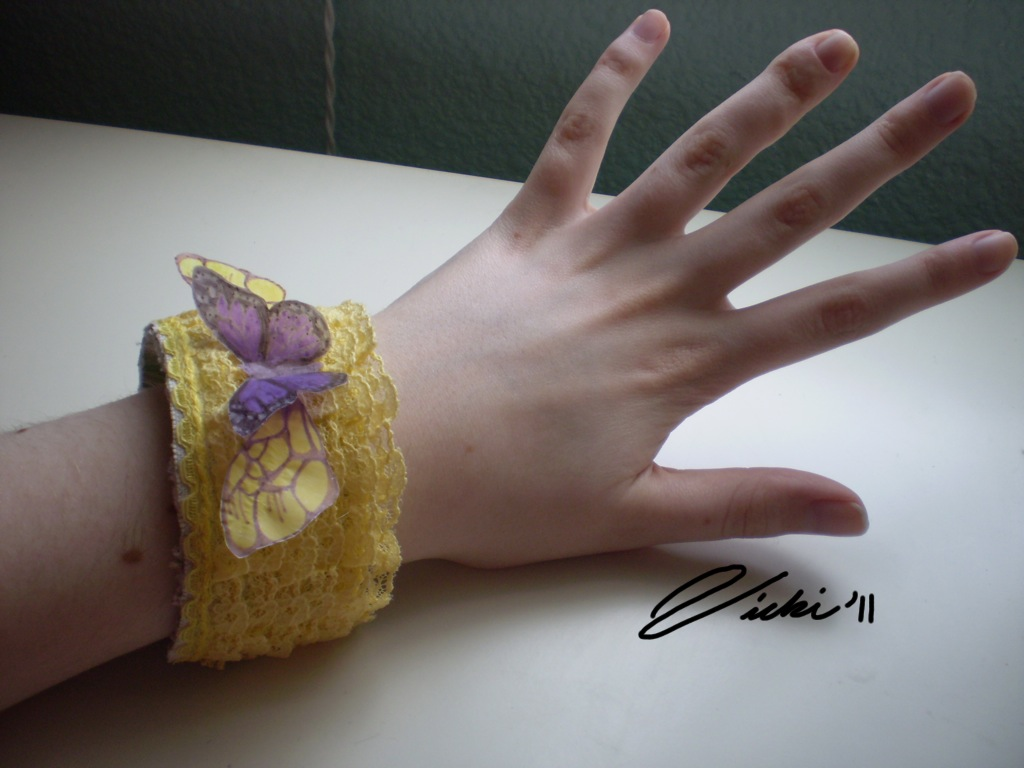 Well, have a lovely day! It seems like spring has finally arrived here...the air is warming up, and I'm almost ready to drop the long sleeves.(: And we're starting to see more sun than rain, which is quite exciting. What about you - has spring sprung yet?(:
~Vicki