It's been a looooong time since I posted...but midterms are almost over with, and so I should be back with lots of posts, at least until finals.(:
Anyway, I actually made this plate a long time ago, when I was trying to come up with different DIY options for decorating my room. It didn't turn out quite as I had expected, but I'm pretty happy with how it looks! I was inspired to make this by a post on my friend's blog
Creative Mind
, where she transformed an old plate into something cool with newspaper. Here's hers:
& here's mine:
It's perfect for setting on a shelf, don't you think? It's just phone book pages, some magazine pictures, yellow acrylic paint, and a silhouette, drawn by me.(: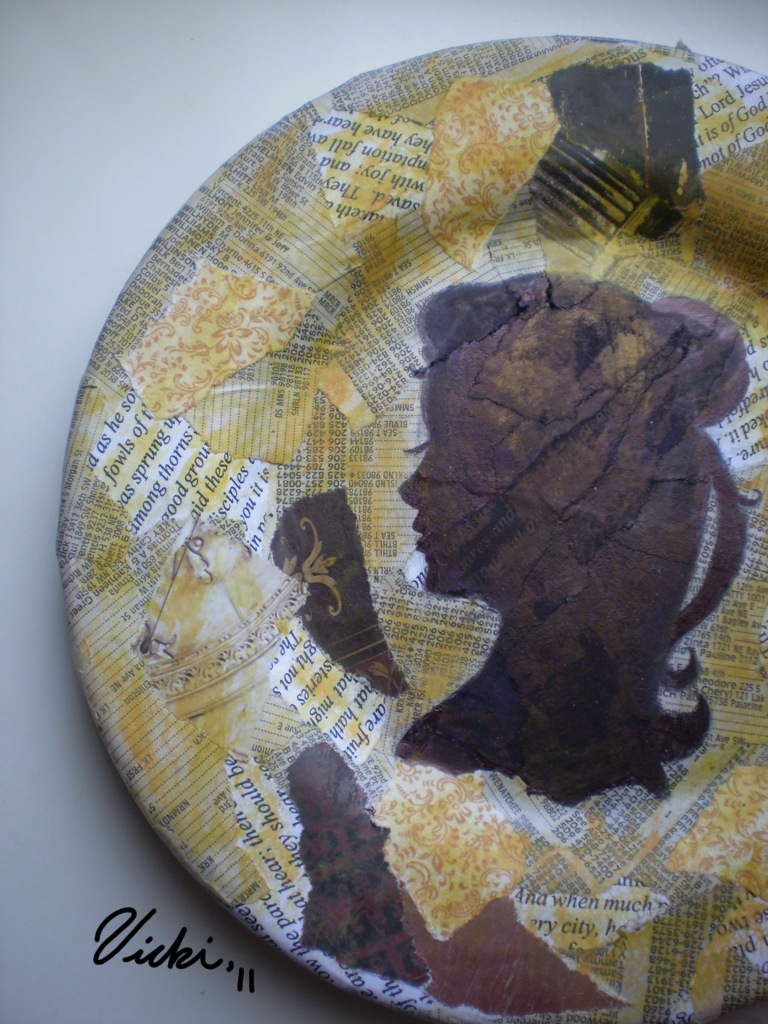 Well, have a lovely day (or night)!(:
Hopefully I'll be back with more posts soon!
-Vicki