Last Sunday I went shopping with my friend, and while we were at Claire's I saw these adorable little necklaces made with bottle caps. Then at H&M, they had necklaces made from strips of cut up t-shirts! I thought they were pretty cool on their own, but then I thought, how cute would it be to combine the two? So on Monday, I hammered holes in bottle caps and pasted pictures on the inside. Then on Tuesday, I started cutting up t-shirts, and attached the strips to a chain.
This is what I got: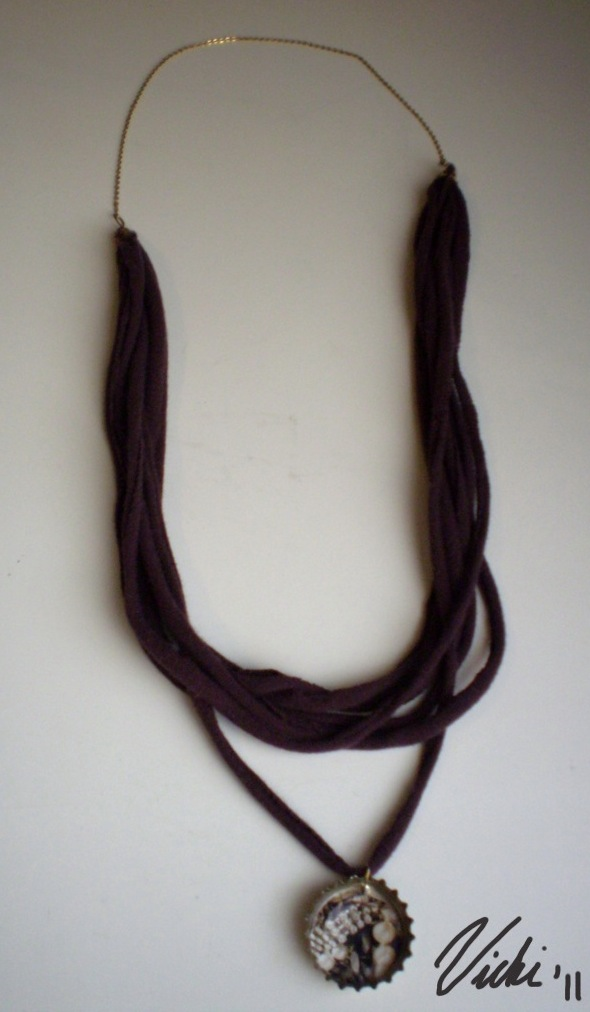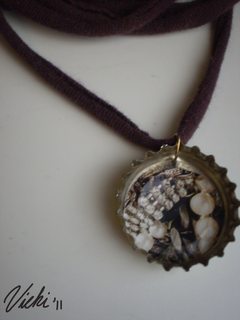 Then on Wednesday I made another in blue, to match my outfit for church:
What do you think? Should I make a tutorial?(:
Have a lovely day!
-Vicki