Hi everyone,
Well, it was hard, but we managed to get the pictures taken last night! only one day late....hehe. I had an outfit idea in mnd, but then i changed it at the last minute when I saw my dark purple poncho and this dress. Paired together it reminded me of something Nancy would have worn in the 70s show "The Hardy Boys and Nancy Drew." I had just watched an episode with my sisters that night, and so I decided to channel Pamela Sue Martin, the girl who originally played Nancy on the show. I think this outfit could be something out of the late sixties or early seventies....(: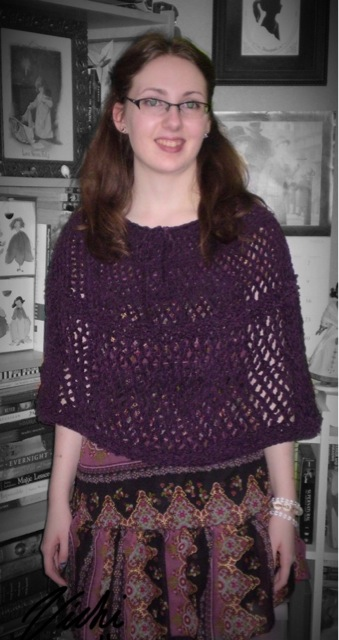 i really love how comfy this outfit is...definitely something I'll be wearing again!
I want to thank the two girls who put this fashion week together, Ashley (of Bramblewood Fashion) and Natasha (of A Modest Fashion Blog: What I Wear, What I Do, and Why I Did it.) - this was so much fun to do!(: Now I'm kinda sad it's over, haha. I loved putting together Nancy-inspired outfits, and it was so much fun to see what the others came up with.
Have a lovely day!
-Vicki