Hi everyone,
I meant to have this post up on Tuesday, but then school devoured my day...but now I've gotten a chance! So I'm curled up with my iPad in front of the TV, watching Murder, She Wrote - Jessica Fletcher is another one of my favorite mystery solving heroines.(:
Anyway, for my first day of classes, I wanted something that was classy, but a little more casual. So I took my ruffly shirt and paired it with my jeans, blazer, and my new lace-up shoes. I think it turned out pretty cute!(: but it's definitely more of a Modern Nancy look, I think.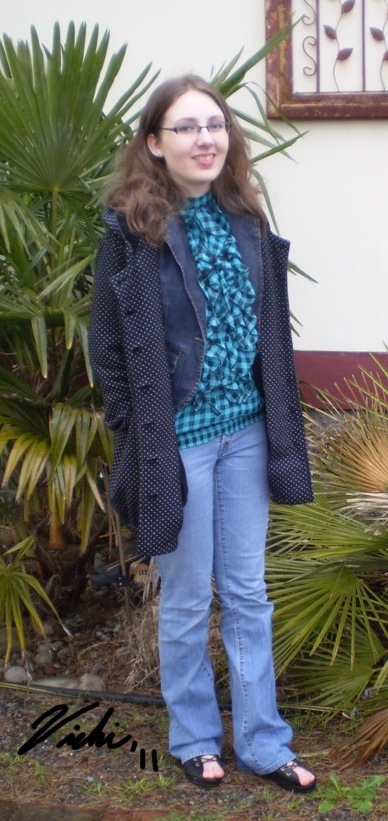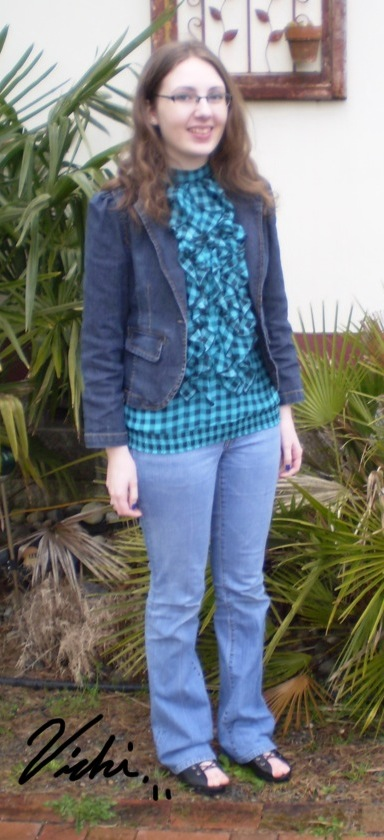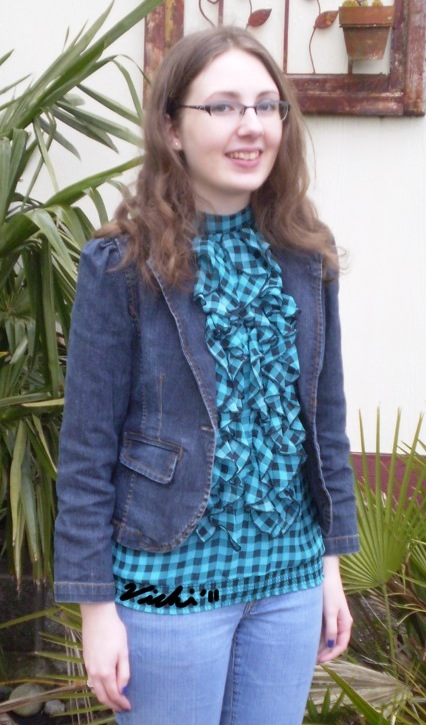 It was a nice day, but really cold! I had to layer up in order to stay warm.
Anyway, have a lovely day!
-Vicki