Hey everyone,
Here's another vintage Nancy outfit. I got my inspiration from the 1930s, which is when Nancy was first created. For me, its hallmark is the high-waisted skirt. I love how versatile this skirt is - I've worn it with so many different shirts, and it's looked lovely with each of them.
It was raining again today, and I really didn't want to take the pictures in my room with such a busy, colorful background, so I chose the living room as my setting, grabbed a pile of my favorite Nancy Drew mysteries, and my sister (my incredible photographer), and after arranging the furniture, we came up with some pretty cool shots.

Every good detective should take notes...
And read lots of mysteries, when they're not solving them, of course!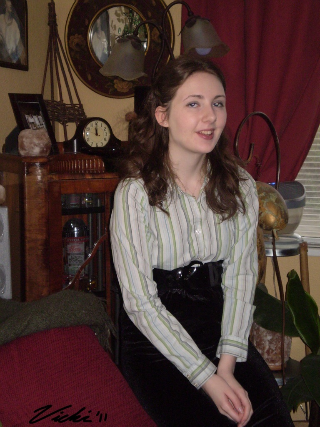 I bet Nancy had a clock like the one in the background in her own house.(: I think it's from the forties, as is the china cabinet.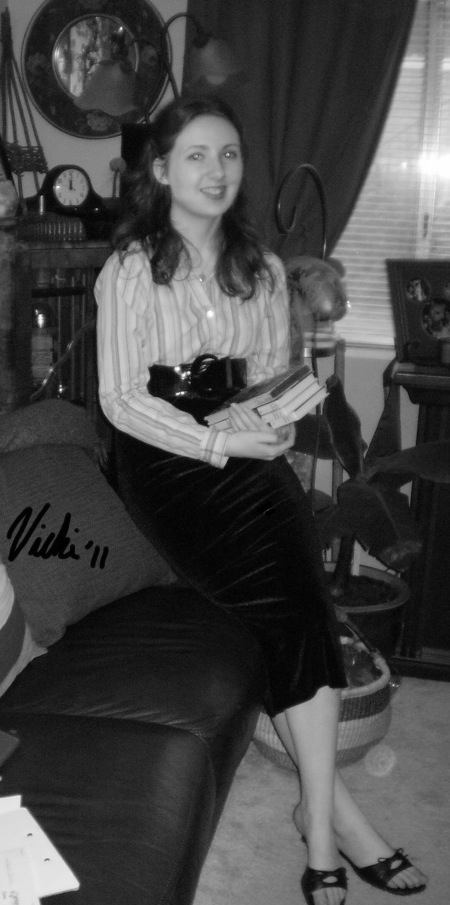 Tomorrow is the start of my only on-campus class (the others are online), American government. I really like the teacher...he's always so excited about what he's teaching, haha. So I'm excited!(: I can't wait to show you the outfit I picked out!
Have a lovely day!(:
-Vicki