Hmm...I seem to have a thing for owls. That's definitely how it looks! My perler bead owl from yesterday, an owl vase, an owl necklace, and now this. At least I'm not owl crazy. But I have to admit, there are definitely some cute owls out there.
For this guy, I used one of my favorite techniques - I covered up a not-so-cute plastic owl (who came from the dollar store filled with Halloween candy that tasted oddly like chalk) with phone book paper, then painted over it with acrylic paint. Then, to make it really stand out, I painted a coat of gold nail polish over the top. You may not be able to tell from the pictures, but it really shines...which actually made it hard to photograph.
Here he is: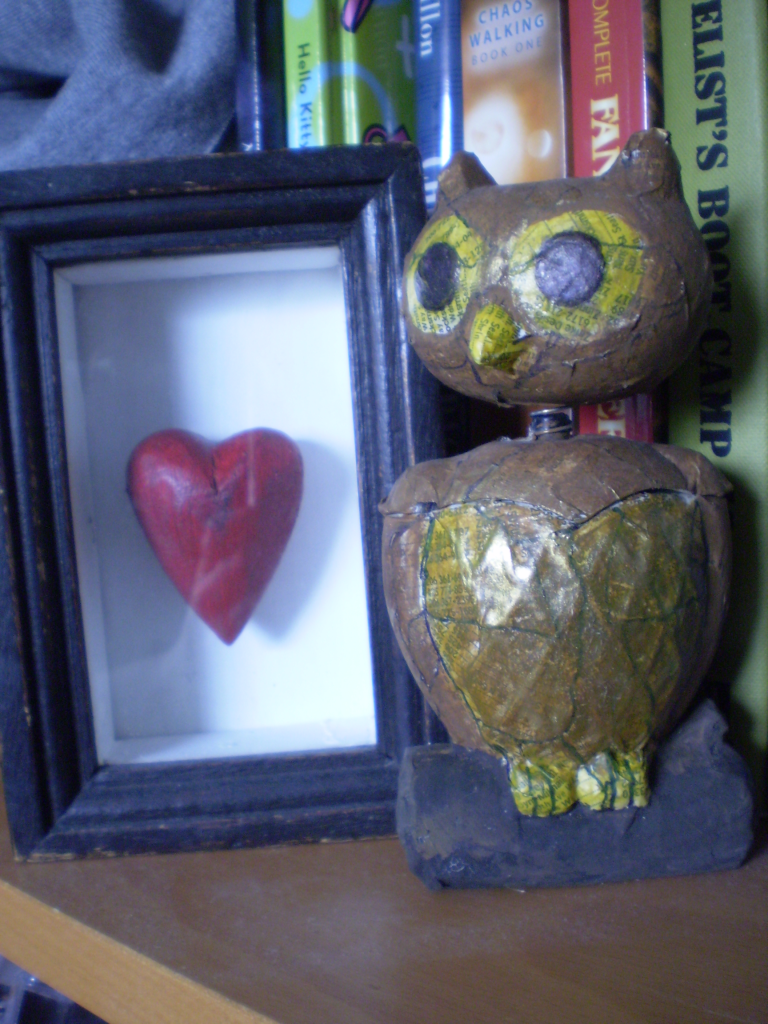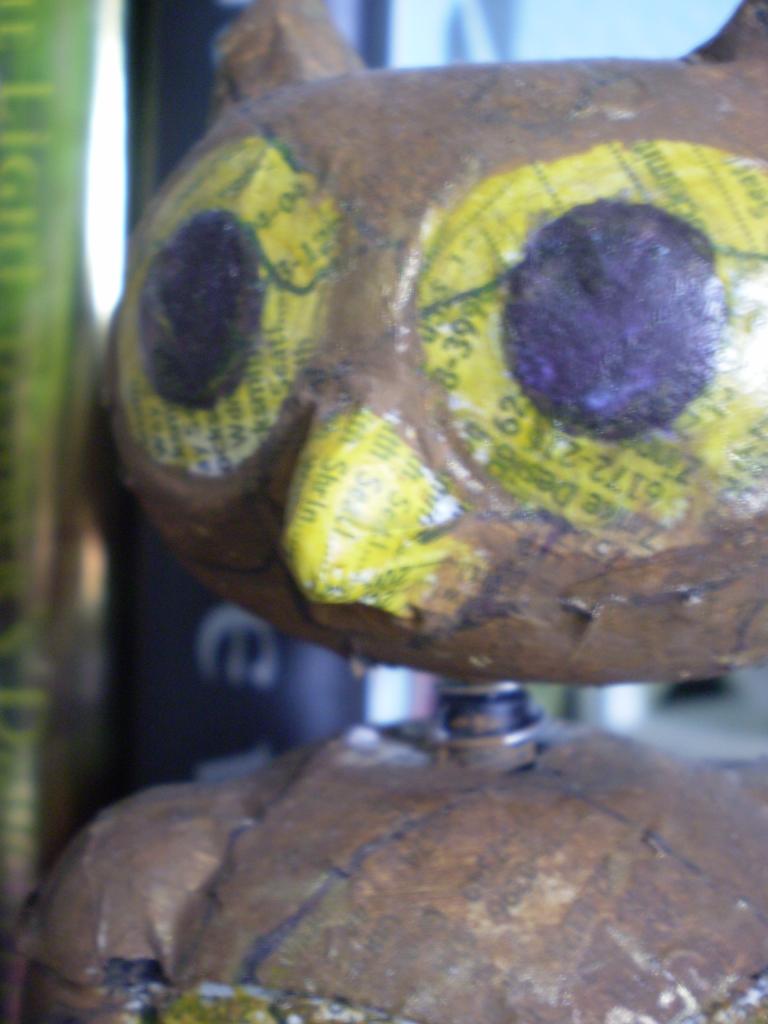 Isn't he sweet? The one thing I love about owls is their wide eyes - that's what I find so adorable about this little guy.
Have a lovely day!
-Vicki