Now...you may be asking yourself - what on earth do an owl, a bear, and a duck have in common? As far as I know, the only thing that connects the three is the fact that they are all animals, but this owl, bear, and duck are very special.(; Why? Because I made them!
Did you ever play with perler beads as a kid? They are these little plastic beads that, instead of stringing them into necklaces or bracelets, you arrange on one of the plastic boards and then iron over. The beads fuse together and then you have a sweet little creation that you can turn into whatever you like....a magnet, a keychain, a hair clip, or even jewelry pieces! And the best part is, anyone can do it. You just need a a little patience and a smidgen of creativity. I made ornaments for my family years and years ago, when I was really little, and they turned out so cute! I think I still have some around somewhere...anyway, they're a great rainy day craft, and a good way to use up spare time.
Here's what I made today:
An owl...
A bear...(he's not a nice bear, as you can see from the blood on his mug. A little morbid, but cute!)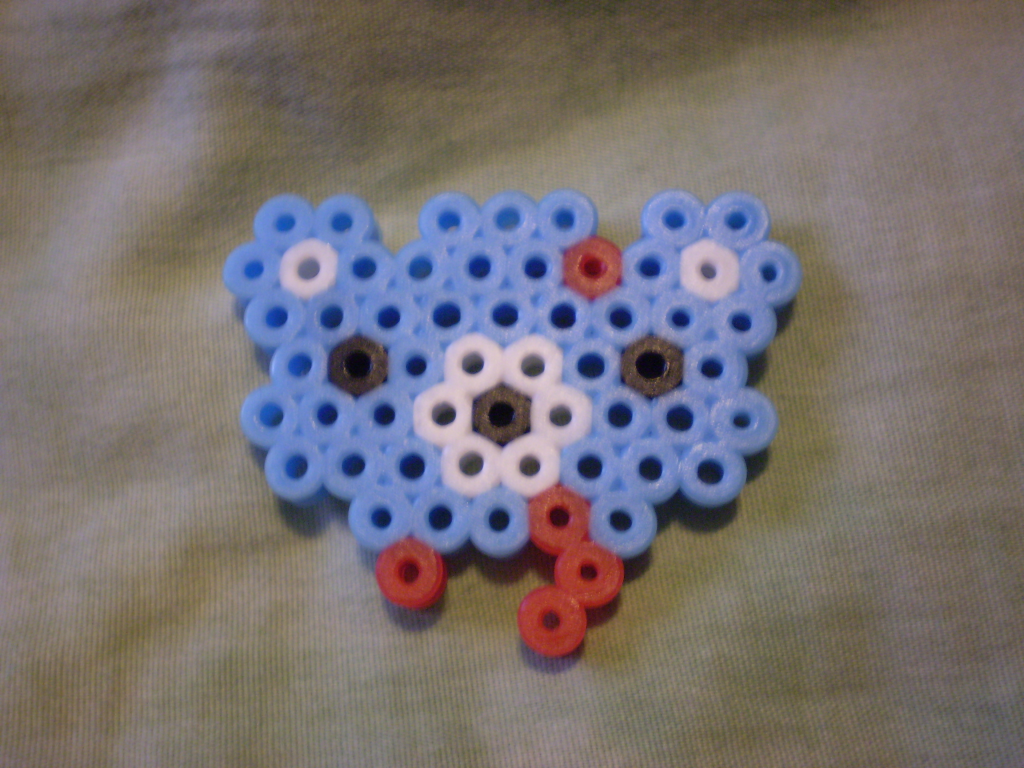 And a duck, named Donald...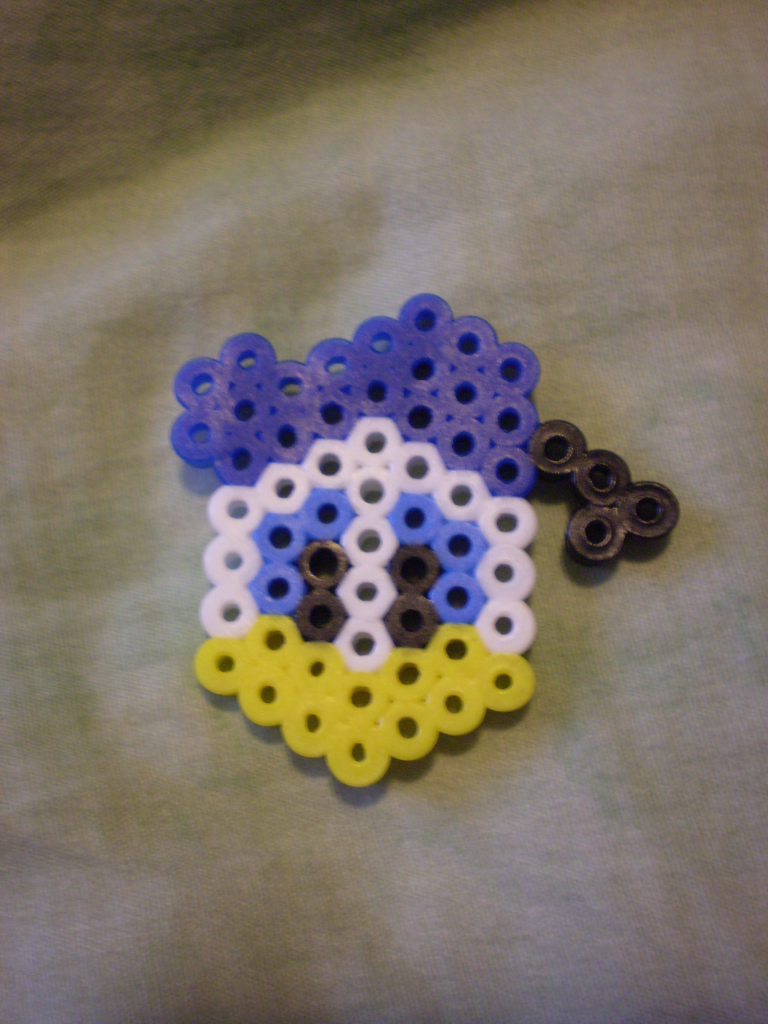 Which one is your favorite?(:
If you've made anything with these, I'd love to see them!
Have a lovely day!
-Vicki